Decorating can be a lot of fun, but if you're on a budget, you might feel that your options are limited. And then, you start to wonder if there's any point in decorating at all. The truth is, you can make your home stylish and beautiful even if you only have a little to spend. And budget decorating can be fun because it's so satisfying to find great deals or work on DIY projects. You don't have to empty your bank account to make your Millenia home look great!
1. Start by Getting Organized
It's always a good idea to plan out a home improvement project, but it's even more important when you're working within a budget.
Develop your plan by following a few simple steps.
Are there any items in your home that you no longer want? – This is a great time to declutter and get rid of unused items or things you've outgrown.
Find your design inspiration – Check out Pinterest, home decorating sites, and magazines, to decide what looks you're going for. Pick a single style for the whole house, a mish-mash of styles, or pick a theme for each room. It's up to you, so choose what you love!
Examine your finances – Note what you can spend now and what you'll put aside for decorating in the future. You can even break the budget down room-by-room.
You don't have to decorate every room at once. When you're decorating on a budget, slow and steady is often the best way to go. Don't sweat if it takes a little while to find the pieces you want at affordable prices or to make them on your own. This makes every piece and room even sweeter when it's complete.

2. Add Color to Walls and Cabinets
When you want to make big changes to the way a room looks and feels, new paint is super effective. With the right color choice, you can make a room feel larger or smaller, warmer or cooler, elegant or relaxed and carefree.
A fresh coat of paint is also a great shortcut for the kitchen. Painting the walls, the cabinets, or both is a simple and inexpensive DIY project that will give your kitchen an instant facelift.
If painting all the walls isn't in your budget, go for an accent wall. With a bold color choice, an accent wall can make an even bigger impact than painting a whole room. Another option is to paint just the trim. Painting baseboards and window frames a bright white can freshen up the room just as much as repainting the walls would.
3. Make Lists and Design Boards to Decide What You Want
Everyone knows it's easier to avoid overspending if you head to the supermarket with a shopping list. The same is true when you're decorating on a budget. Make lists of particular items you're looking for, and you'll cut down on impulse purchases and stretch your budget further.
Enhance this process by making design boards for each room you plan to decorate. A design board is a tool that interior decorators use to create collages of different décor elements. They're great for creating design concepts to help you see how well various elements work together.
You can make free design boards at RoomStyler. It's an easy-to-use online tool that allows you to create collages with a simple drag-and-drop method, using a wide range of décor items, paint swatches, and more.
Another option is a free image-editing tool like Picasa to make collages from scratch. This requires a bit more time and effort than RoomStyler. The advantage is that you can cut-and-paste images from anywhere. This means you can use actual product images from websites to make design boards with specific items that are currently available in stores.
With these tools, you can design the look of a room before you spend a penny. This means you can price items in advance and know how much you need to spend or save to get the pieces you want. You can also opt to wait until they go on sale or hunt secondhand stores for similar items.
4. Use What You Have
Using what you've already got may not be as much fun as going on a shopping spree, but it's a good option when you're decorating on a budget. Even something as simple as rearranging your existing furniture can have a big impact, so this is a good place to start your decorating efforts.
One way to go about this is to take an inventory of the furniture, soft furnishings, and décor items already in your home. Simply list your furniture and décor items, and note which room they're normally used in. If you want to spend a little more time on this part of the project, take photos of each item. You can use the photos in creating mood and design boards. And it's helpful to have photos of your existing décor when shopping for new items.
Once your inventory is done, you can start to think about arrangements that use your existing items in new ways. If you have a chair or table that's not working in the living room, is there another room where it might be a better fit? Can you create a tabletop or mantel display for the living room using items from other parts of your home?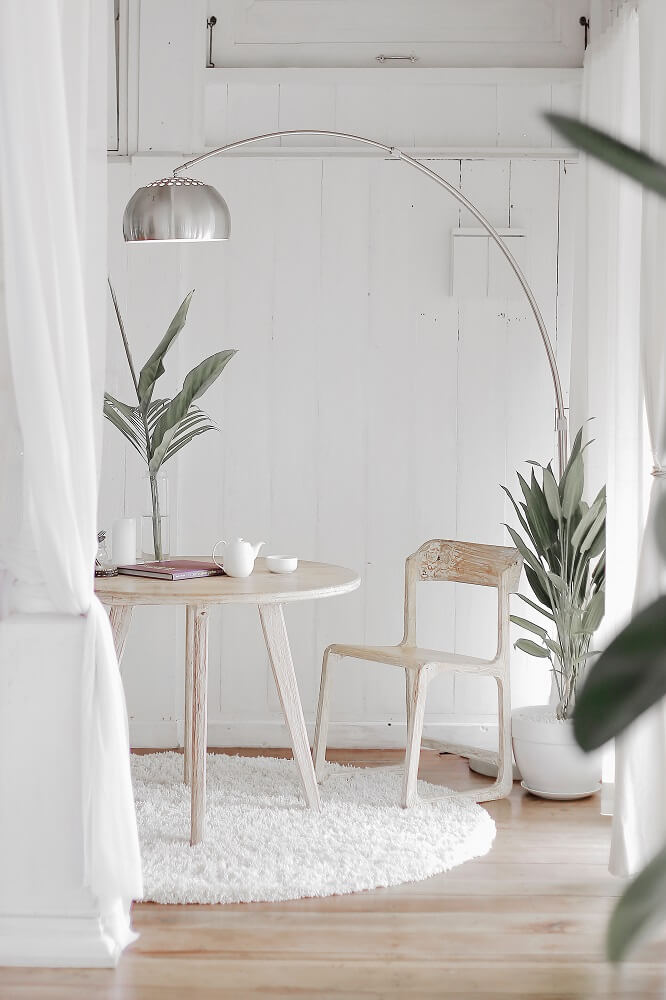 5. Pick Out Pre-Loved Furniture
Well-made furniture can put a big dent in your budget. You can buy cheaper items, but that means you'll be replacing them sooner than you'd probably like.
Instead of choosing either option, why not go on the hunt for high-quality used furniture? Do some research on the shapes or brands you like, then look for well-made pieces that are in good condition. You'll likely score some great pieces for a fraction of the price!
When shopping secondhand, there are multiple options for finding used furniture, all of which have the potential to yield hidden gems:
Thrift stores – There are several thrift stores in Chula Vista, including Goodwill®, Salvation Army®, and Veteran's Thrift Store. You'll find a dozen more stores in San Diego!
Yard sales and estate sales – Check local newspaper listings to find sales in Chula Vista or further afield. Another option is to search online for local estate sales agents, then go to their websites and sign up for mailing lists.
Habitat for Humanity Reuse Centers – The closest to Millenia is in National City; there's also a store in San Diego.
Craigslist – Check the local "for sale" listings for furniture, antique, and household listings.
Freecyle – It's like Craigslist, but everything on offer is free. You can search for listings in Chula Vista, San Diego, and other neighborhoods.
Nextdoor – Use your zip code to explore really local listings for furniture, rugs, antiques and services.
6. Choose Outside-the-Box Options for Everyday Items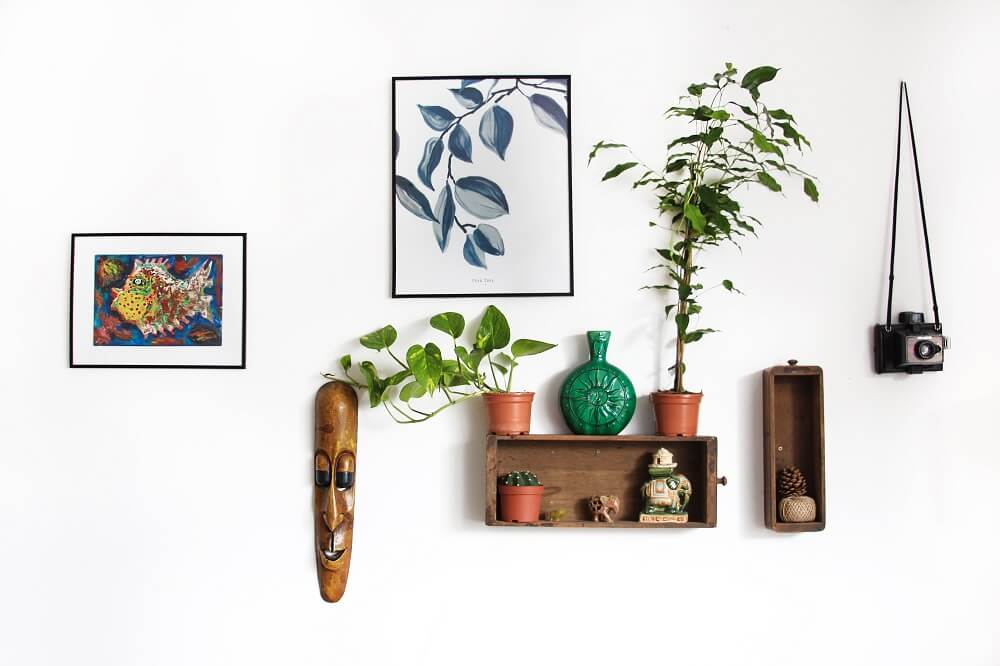 One way to put your unique stamp on your home is to use unconventional items in decorative ways. For instance, painters' drop cloths can look amazing when repurposed as curtains—and they're an extremely budget-friendly option. All kinds of items can be used as decorative wall elements; everything from paint chips to china plates!
When you're looking for décor items, don't limit yourself to those that are intended for use inside the home. Outdoor planters, lights, and lawn ornaments often look great indoors too.
Get more ideas for decorating your walls here.
7. DIY Your Décor
Even if furniture and soft furnishings have used up most of your funds, there are still many ways you can add artistic flare to your Millenia home or apartment:
There are almost limitless ways to make wall art using inexpensive materials from hobby or dollar stores – Check out some possibilities at HGTV and Shutterfly®.
Hunt for free printables, then print and display them in inexpensive frames – Groups of prints make an eye-catching display and can be created for just a few dollars.
Found an expensive wallpaper look you're in love with? Try a budget version with paint and stencils. You can buy stencils online or at hardware stores such as Home Depot®.
Are you a collector? Whether it's glassware or pottery, action figures or geodes, just about any kind of item can look amazing when it's showcased as part of a collection.
Cushions, pillows, and throws make great accent pieces, especially if you make your own using interesting fabrics – Thrift store clothing racks can be a great place to find fabric. The cut and fit of the clothes doesn't matter, since they're being repurposed. Even better, you don't need a sewing machine with this no-sew method.
If you find an old sofa or chair with a great shape, but you don't like the upholstery, consider buying it anyway – You can reupholster it with new fabric or hire the job out to a refinisher. Overall, you'll still pay much less than if you bought it new.


Once you've moved into your Millenia home, you'll want to put your unique stamp on it. When you're on a budget, it might take a little more time to achieve the look you're going for, but it's definitely possible. It helps to get creative—and that's what home décor is all about!